Dear CIS Ontario Community,
First and foremost, I want to say THANK YOU. Thank you to each and every member of the CIS Ontario community who has adapted and put in extra hours of preparation to keep our students safe and learning. Your collective efforts have kept our schools open and students connected to their peers both on campus and during remote learning.
I hope each one of you managed to get some time to relax over the summer, though it does seem like a lifetime ago at this point. Although we are all operating from a revised playbook this term I cannot stress enough how inspired I am by the work each school, and each of you, has put in to get this year off to a great start, despite all of the new challenges.
As you may know, one of our CIS Ontario Values is Collaboration. This value states that;
'Our strength is founded upon the collaborative work and participation of our member schools. By working together we can achieve more.' In 2020-21 this value rings loud and clear. We will do our best by standing together and helping each other. At times you may be the one with answers or ideas and other times you will look to your fellow CIS Ontario colleagues for advice and encouragement.
As you read through this newsletter please remember that you are not alone. There are teachers and administrators across our 48 member schools that are facing the same challenges and celebrating successfully getting though the day, as you are. The CIS Ontario team and all of our program leads are here for you, to help you connect to others. Our sponsors are here for you, to help you with their products and services. We are are all rooting for you.
Warm regards,
Sarah Craig
Executive Director
IN REMEMBRANCE OF ROBERT CARREAU
Encouraging and Inspiring Us with Passion and Positivity
On November 2nd, 2020, the CIS Ontario community lost a passionate and inspirational leader when we learned of the tragic passing of Robert Carreau, Head of School, Rosseau Lake College. Robert was fatally struck by a car while out on his daily morning run with his close friends. As a member school community, we extend our sincerest condolences to family, colleagues, friends and students.
Just a few weeks ago, Robert wrote about the importance of resilience. His powerful words resonate loudly as we grieve losing him and continue to navigate our own daily challenges. Thank you Robert, for reminding us that challenges make us stronger and also help us to allow the light in.
"The truth is though, we need Novembers, and rain. We need setbacks and failures, stress and sadness, moustaches and bad hair days, tragedy and disappointment. We need these and all other challenges, not only because they make us stronger, but also because they allow the light in the rest of our lives to shine even more brightly." - Robert Carreau, October 20th, 2020.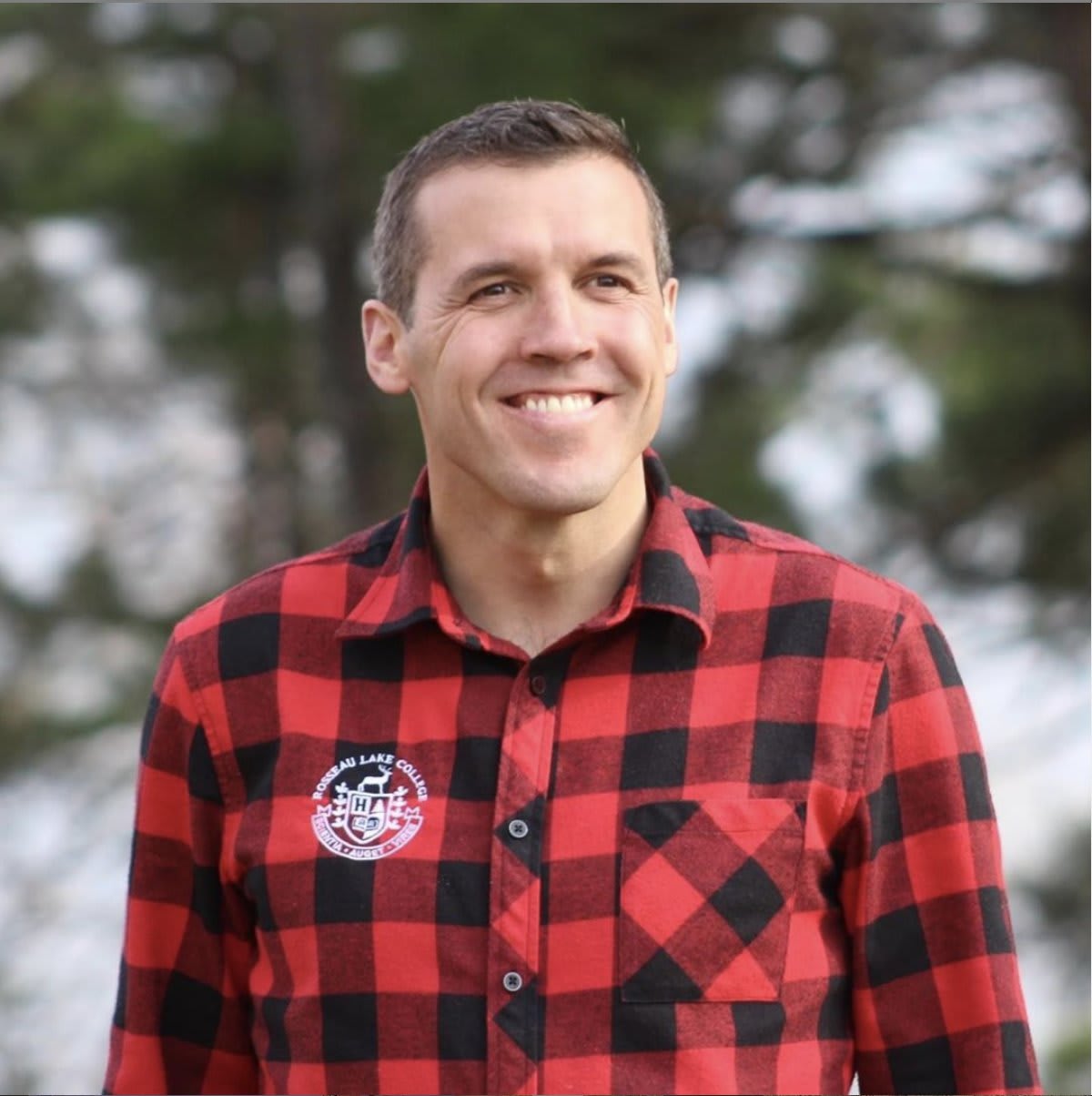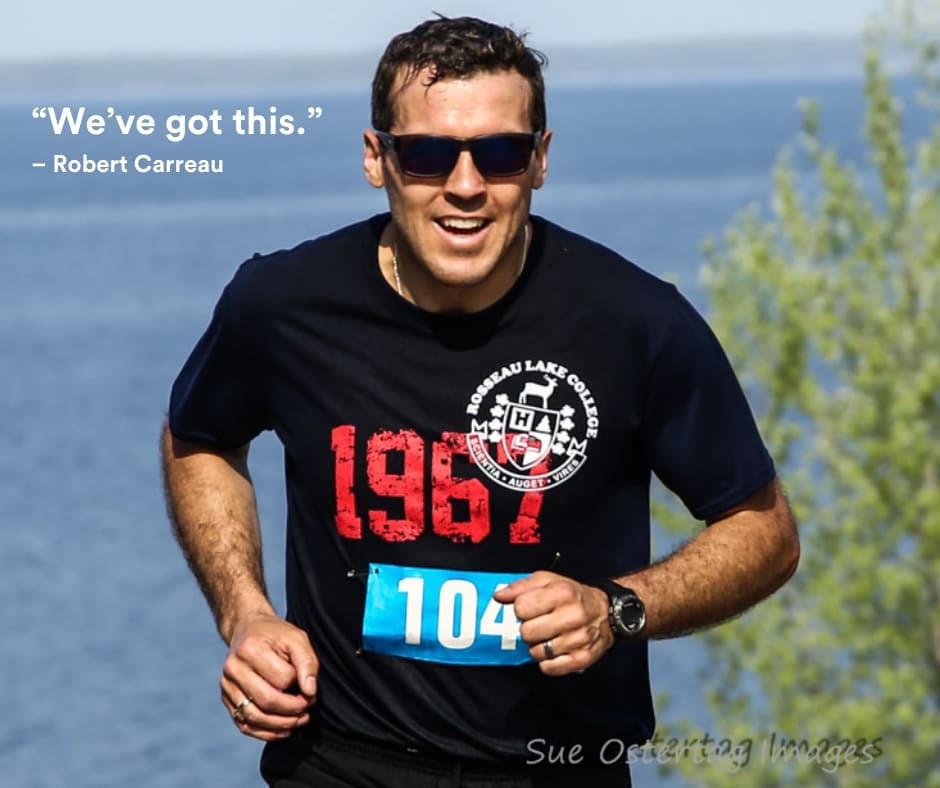 Expanding Outdoor Spaces for Learning and Conservation
As TMS prepared outdoor learning spaces for students' return in September, the School also prepared to help the local butterfly community! With the support of an amazing family, TMS' outdoor Grove was registered as an official Monarch Butterfly Waystation. Waystations provide necessary resources (like butterfly friendly flowers and food) to help ensure the conservation of this amazing species as they annually migrate across North America. With votes from across the Lower School, the Waystation was named the Titan Monarch Meadow, and continues to be a popular spot for students and staff to view and learn about these beautiful orange butterflies.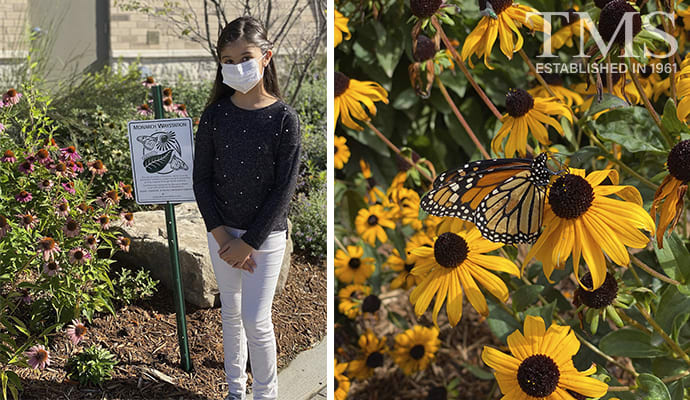 CIS ONTARIO: 'Coaching Community of Practice' Professional Learning
Using Coaching to Build on Past Experiences and Work Towards Positive Action
Our first Community of Coaching Practice for the 2020-2021 school year began on October 15th with 18 members from 12 schools.

We began with a shared discussion about what brought each of us to the session. Most participants shared the benefits of learning more about coaching during a challenging year and collectively decided that coaching provides an opportunity to build on past experiences and work towards positive actions.

Derrick des Vignes and Mary Gauthier shared 3 models: Grow Model, Flow Model, and the Brief Coaching Model followed by a discussion on what these models have in common. What evolved was a shared definition of coaching: listening, being present for another person, helping them articulate hopes, and uncovering the potential they have from within to formulate their next steps.

Our first session brought to light the reason coaching is so essential now — how this approach supports mental health through listening and hope. We concluded the meeting with what all coaching conversations begin with; a commitment to trust, confidentiality, and listening.

We look forward to collaborating on our future Community of Coaching Practice sessions! An RSVP email invite was recently sent out with the information on our next session on Thursday, November 19th from 4:30 to 5:30 p.m. Join us and determine if this is a practice you would like to commit to for the remainder of the year.

Mary Gauthier, Derrick des Vignes and Adam Caplan
A word cloud of participant responses to "How do you build trust?", from our first Community of Coaching Practice meeting.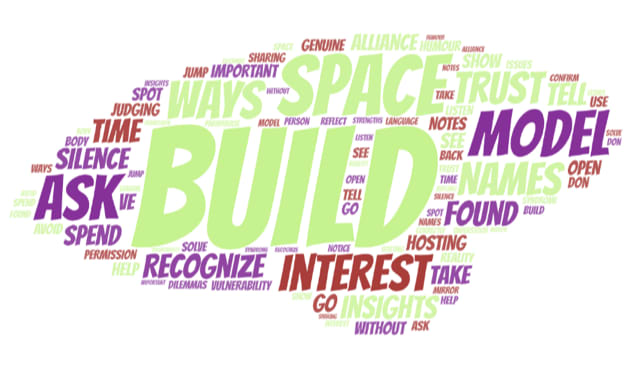 Terry Fox Run Reimagined at The Mabin School
Grade 4 students at Mabin hosted a special 40th anniversary Terry Fox event for the community recently. Throughout the day, our student leaders broadcasted live demonstrations of different exercises while encouraging everyone to get active and raise money for the Terry Fox Foundation. We capped off the day with a virtual full school assembly to celebrate our efforts. It was an extra special event for Mabin this year as our school is also celebrating 40 years in 2020!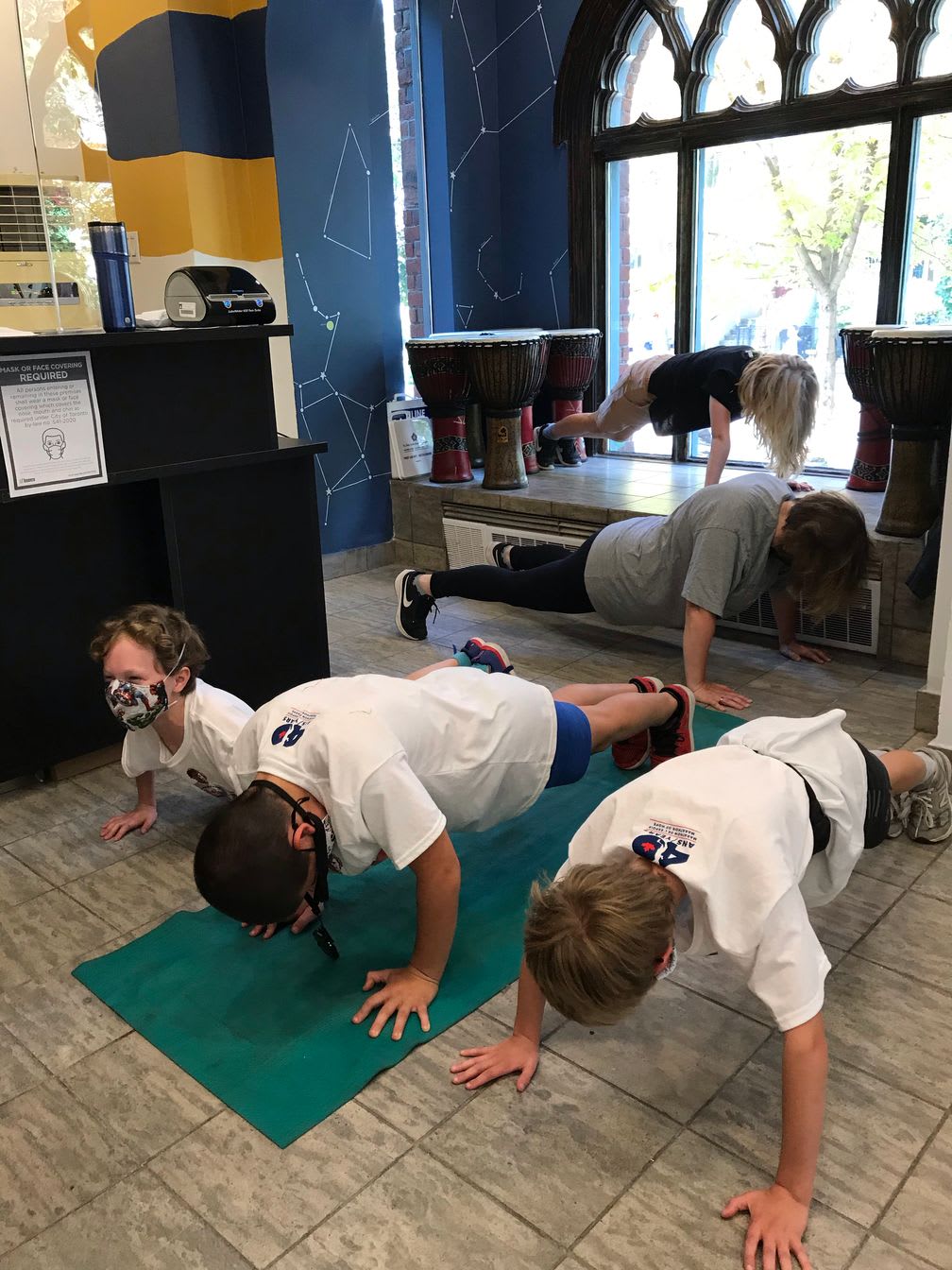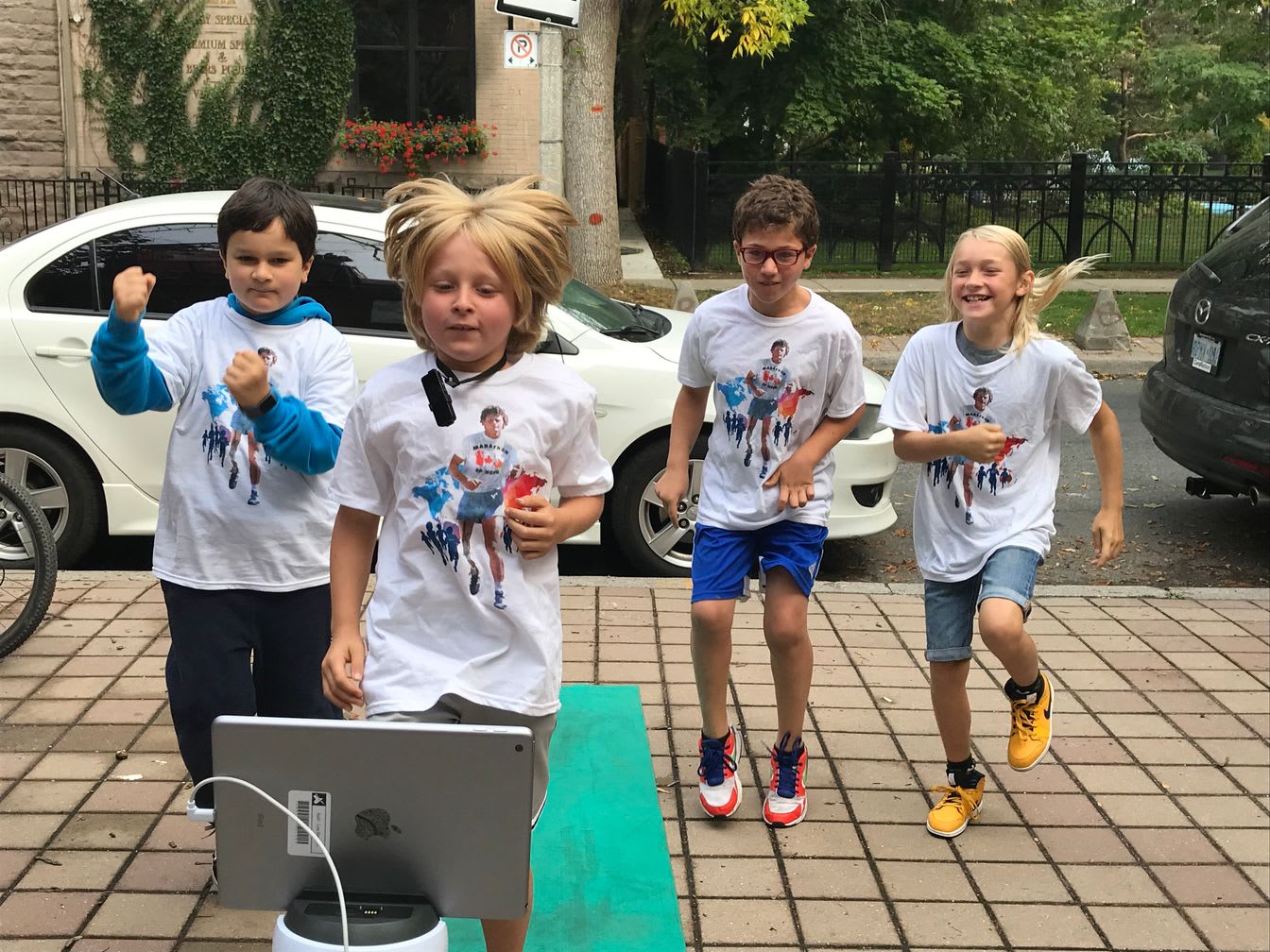 Outdoor education in the city
Upper Canada College students won't be visiting UCC's Norval Outdoor School during this uncommon school year. So Norval has come to them. Bill Elgie, Norval's director, and Norval senior teacher Brent Evans have taken the tree-laden Where the Wild Things Are garden on the Lonsdale campus, cleared the underbrush, and turned it into an outdoor classroom/experiential education space. Students in Senior Kindergarten to Year 5 spend two hours there with Evans every nine days. Year 6 and Year 7 students take advantage of wilder corners of the property to immerse themselves in nature for an hour under Elgie's leadership.
Crescent School Students Return To Learning On Campus
Over 95% of Crescent School students returned to learning on campus in September. They attend full-day classes, five days a week, following a "quadmester" schedule with grade-level cohorts for optimal learning. Crescent's safe reopening was made possible by months of planning and a united effort by staff, faculty, students and parents. "In every decision we make, the health and wellbeing of our students, staff, faculty and families is paramount," says Headmaster Michael Fellin. "I'm proud to say that our efforts not only meet the provincial safety standard, they exceed it."
Read more about Crescent's safe reopening here: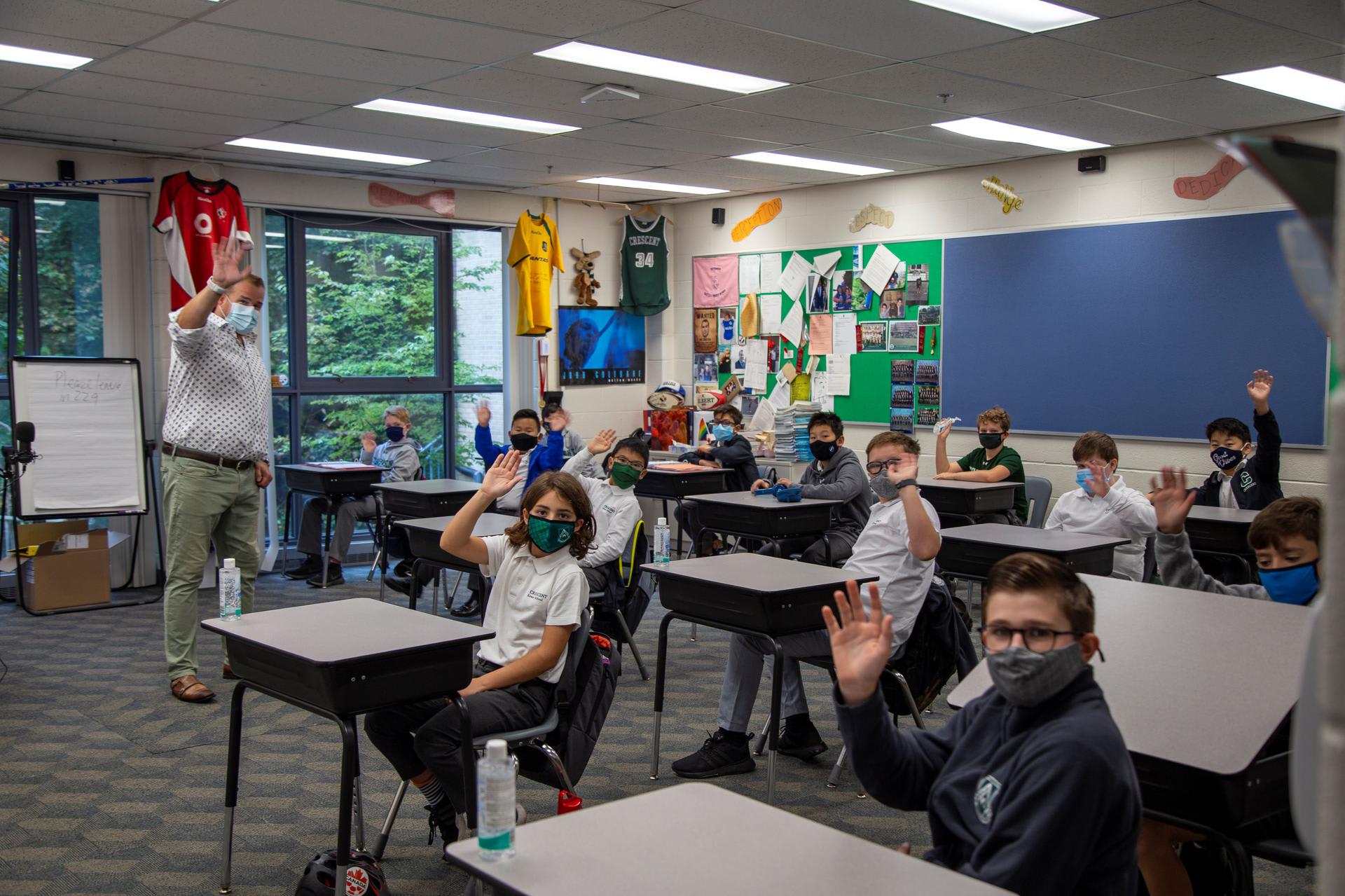 Building community … while staying apart
As a school, Pickering College prides itself on building community. With all the protocols in place to keep us safe and apart, the very idea of what we do to come together as a community has had to evolve. For instance, Morning Meeting, an integral part of the Pickering experience, is where students and staff gather together to speak about the news of the day, share information, and reflect on the school's values and what they mean. Rather than gathering in person as we would traditionally, Morning Meeting has moved to an online format using Zoom, which has continued to be impactful.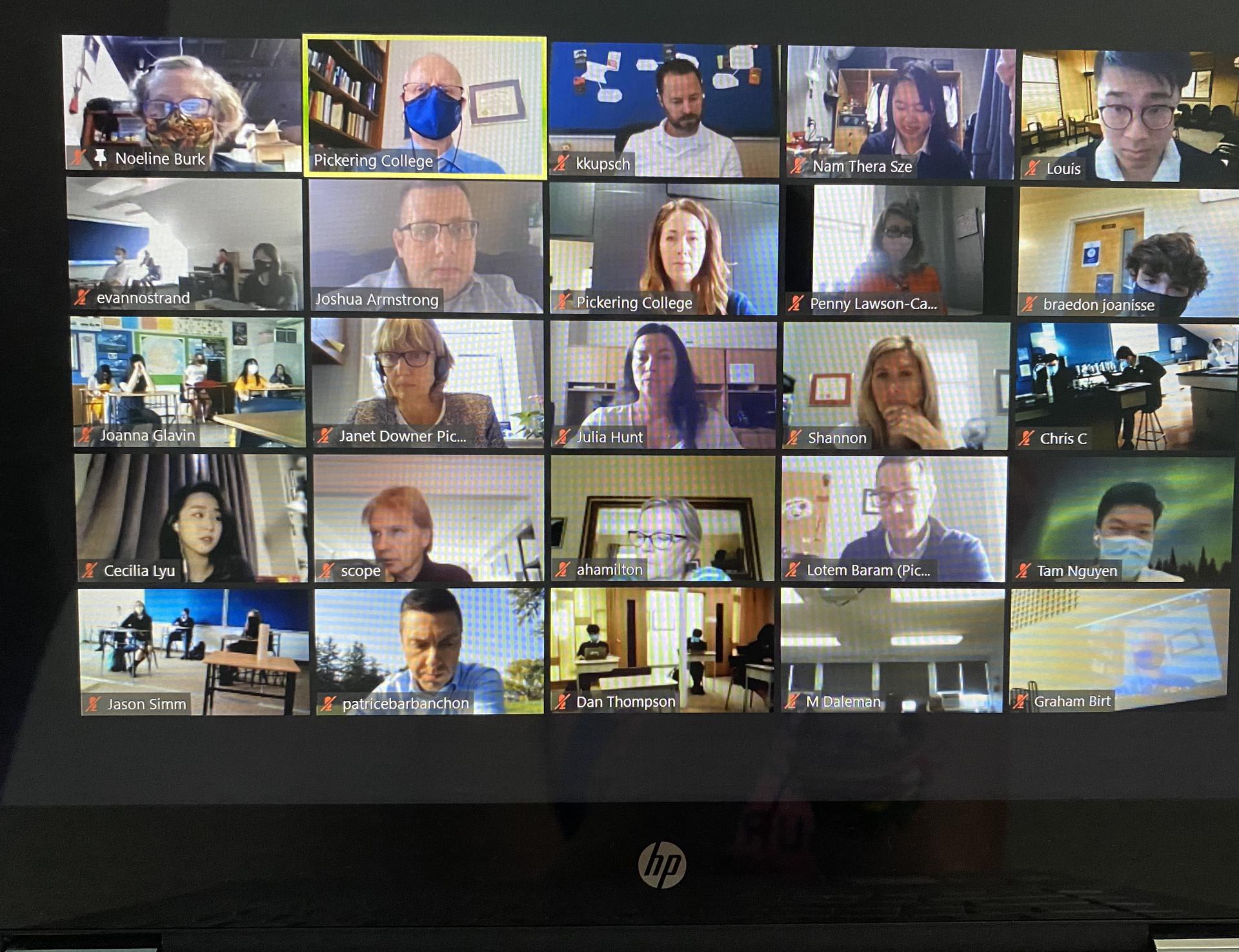 CISAA: FROM THE DESK OF TIM WHITE
The CISAA has been is the process of reorganizing its website at www.cisaa.ca where we will continue to focus on sport schedules, results, and playoff details with convenor access for league administration. In addition, a Resource Hub has been created within the CIS Ontario website to allow for a secure and accessible location for all CISAA documents and data. This hub allows for a more organized and accessible way to store documents in their most current form for all athletic directors to reference and use as needed. The end result is a reduction in emails and a common resource for everyone to access.
November will bring into focus not only the winter season but some critical pieces to work through in terms of association business:
Creating the foundation for a professional learning plan for the next 5 years to support student, coach, parent and athletic director learning

Building on the scheduling model currently in use to increase efficiency for travel and to reduce lost class time

Preliminary work on the first phase of a strategic plan for the association
I would like to congratulate our CISAA member schools for doing a courageous job offering internal sport programming. As well, a huge thank you to all CIS Ontario member schools for their contributions to athletics and physical activity so far this school year. Your continued commitment to providing programming for all students is greatly appreciated. Physical activity during recess, recreational sports, online challenges, virtual events, return to train for athletes, or simply encouraging students to be active on their own time are all important ways to keep our youth (and ourselves) healthy and happy.
Keep up the good work as it will get easier over time as long as we do the hard things now.
Tim White,
CISAA Director
CIS ONTARIO SPONSOR: NELSON
A Teaching Transformation: Giving Students a Chance to Direct Their Own Learning
How one classroom transitioned to remote learning with the help of Edwin. Read the story of a grade 6-7 classroom in Peace Wapiti Public School Division and their experience with Edwin.

Nelson's digital learning ecosystem, Edwin, offers curriculum linked resources across all core subject areas, interactive tools, and curated collections to keep classrooms connected wherever learning happens.
Havergal Makes Use of Outdoor Spaces This Fall
The Havergal community has done an impressive job of adapting to new schedules and following safety protocols this fall. Our students are focused on academics and the development of essential social, emotional and relational skills through wellbeing and co-curricular activities.
The outdoor spaces on our 22 acre campus have been great for exploring and learning. Junior School students are benefitting from the variety of outdoor classroom spaces while Upper School students have been enjoying their designated outdoor lunch spaces. During co-curricular time, they can be found outside engaging in activities such as spike ball, disc golf and Scottish dancing lessons.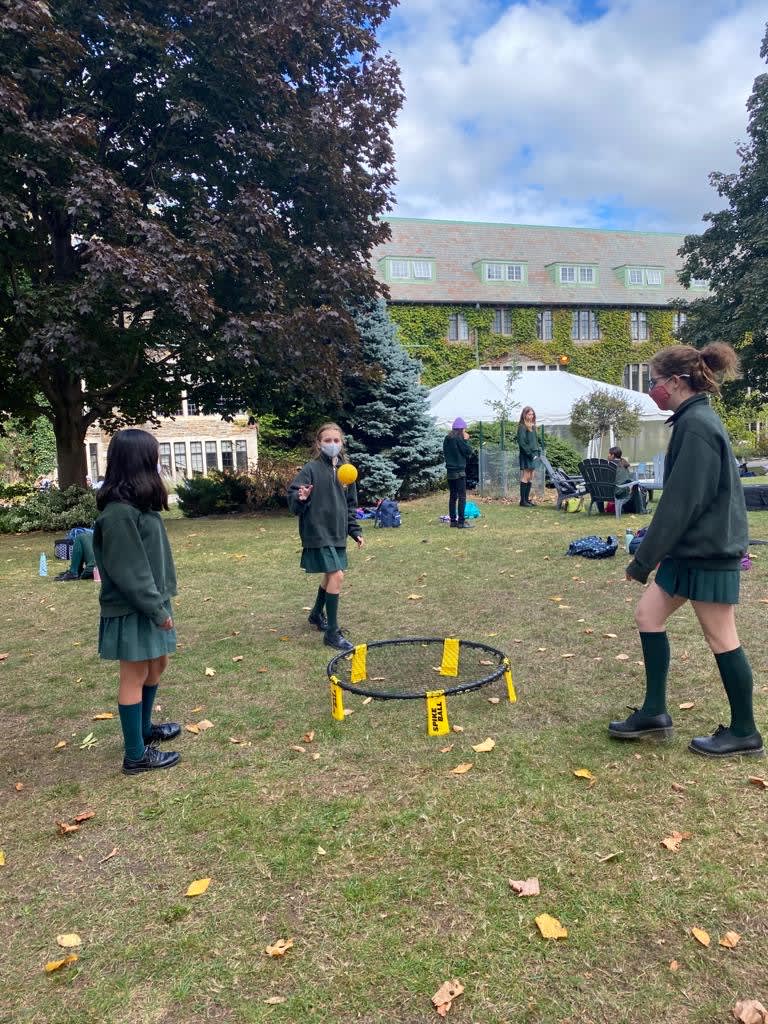 Passion-Driven Learning at Home and School
The wisdom of the ages has taught us to strive for balance. To the extent that we practise it, we see the value it offers in health, happiness, and success.
Balance is also behind transformational learning.
For far too long, education has been designed with well-intended imbalance. The half of the equation most focused on – curriculum-driven learning – is absolutely valuable. For generations, students have shown up to school and worked their way through a long list of knowledge and skills. Learn the alphabet, count by tens, contemplate history, write with persuasion, dabble in science, and – of course – show what you know and can do with the content and skills adults choose.
Read more about how passion-driven learning works at KCS: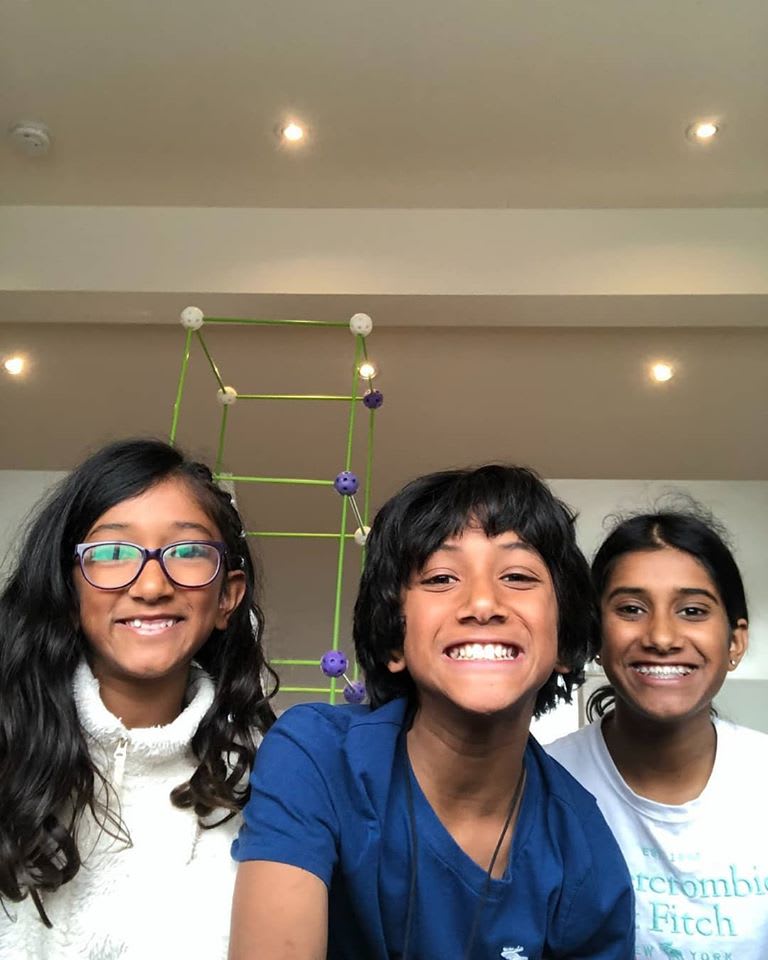 CIS ONTARIO: CITE Fall Meeting
Teachers of English enjoy an uplifting evening featuring keynote speaker, Jill Andrew
CITE held its first event of the year on Thursday, October 15. The Fall Meeting was held virtually this year, and although we could not share a meal and drink as in other years, it was heartening to see fellow English teachers take the time to be together. CITE Co-Chairs, Claire Pacaud, St. Clement's School and Ellen Palmer, Appleby College welcomed English teachers from various CIS Ontario schools and highlighted student writing opportunities.

Our keynote speaker this year was dynamo Toronto-St. Paul's MPP and former teacher, Jill Andrew. Teaching is more challenging than usual this year, and Jill was the tonic needed to give everyone a lift. Jill reminded teachers of their important position in students' lives, especially this year. Jill also discussed how we are front-line workers and can counter hate by teaching new narratives and work towards decolonizing the curriculum. She said that the curriculum should reflect the past, but also the futures of our different students. Jill took the time to share what books are on her bedside table, which prompted some valuable text-sharing among the group. Overall, her inspiring words gave everyone a lift during this difficult time.

CITE thanks Chris Jull, Crestwood School, for his work with the CITE budget and Adrian Hoad-Reddick, Hillfield Strathallan School, for his tireless work putting together the INCITE publication that features student writing and artwork. Finally, a huge thank you to Annette Chiu and The Bishop Strachan School for their effort and organization to plan and host the event!
You may also be interested in: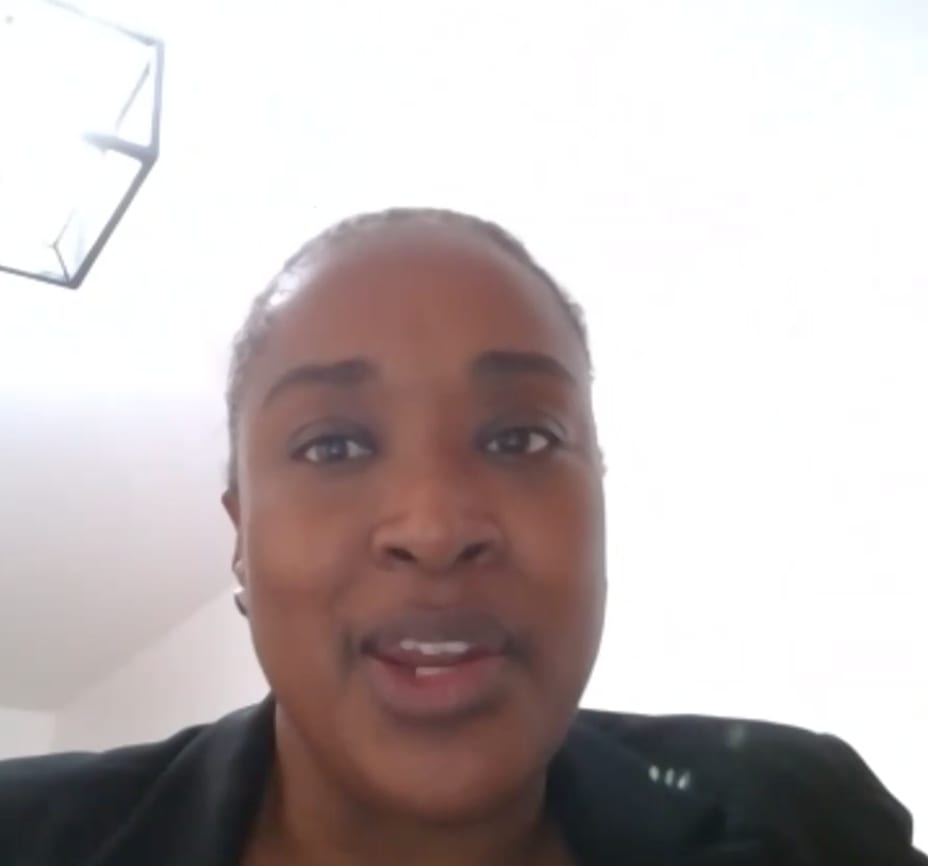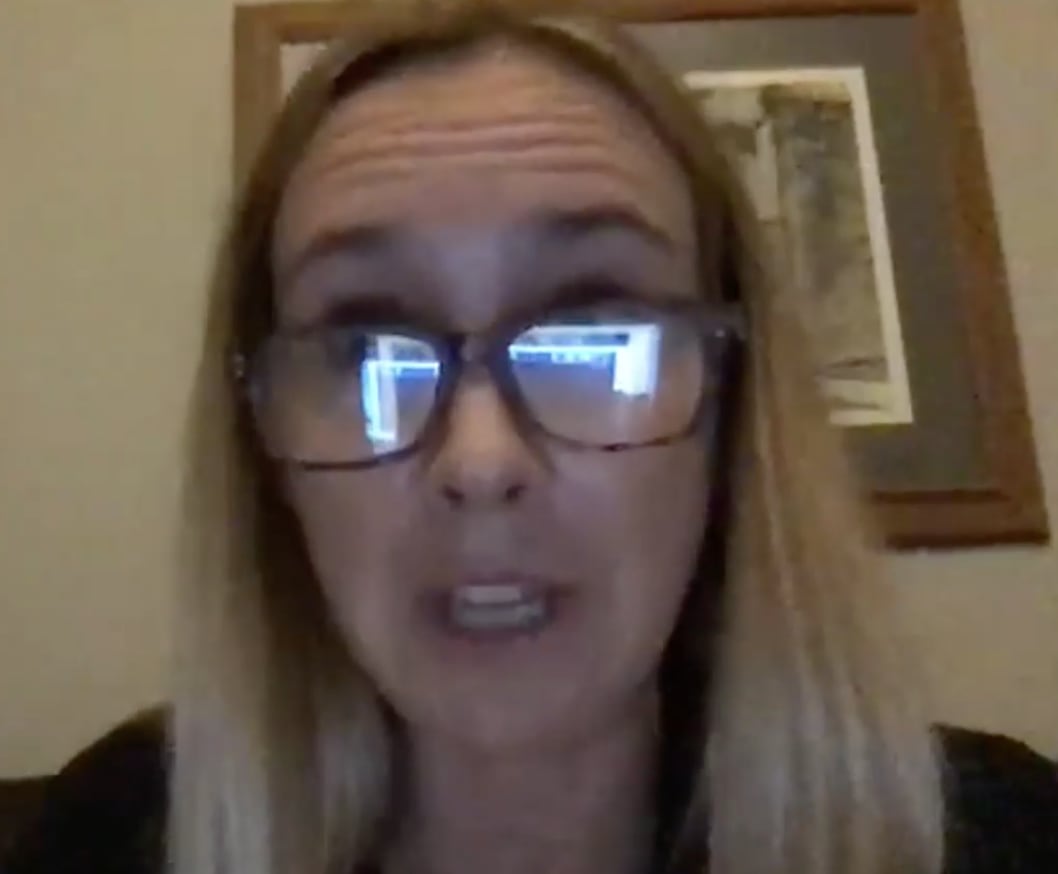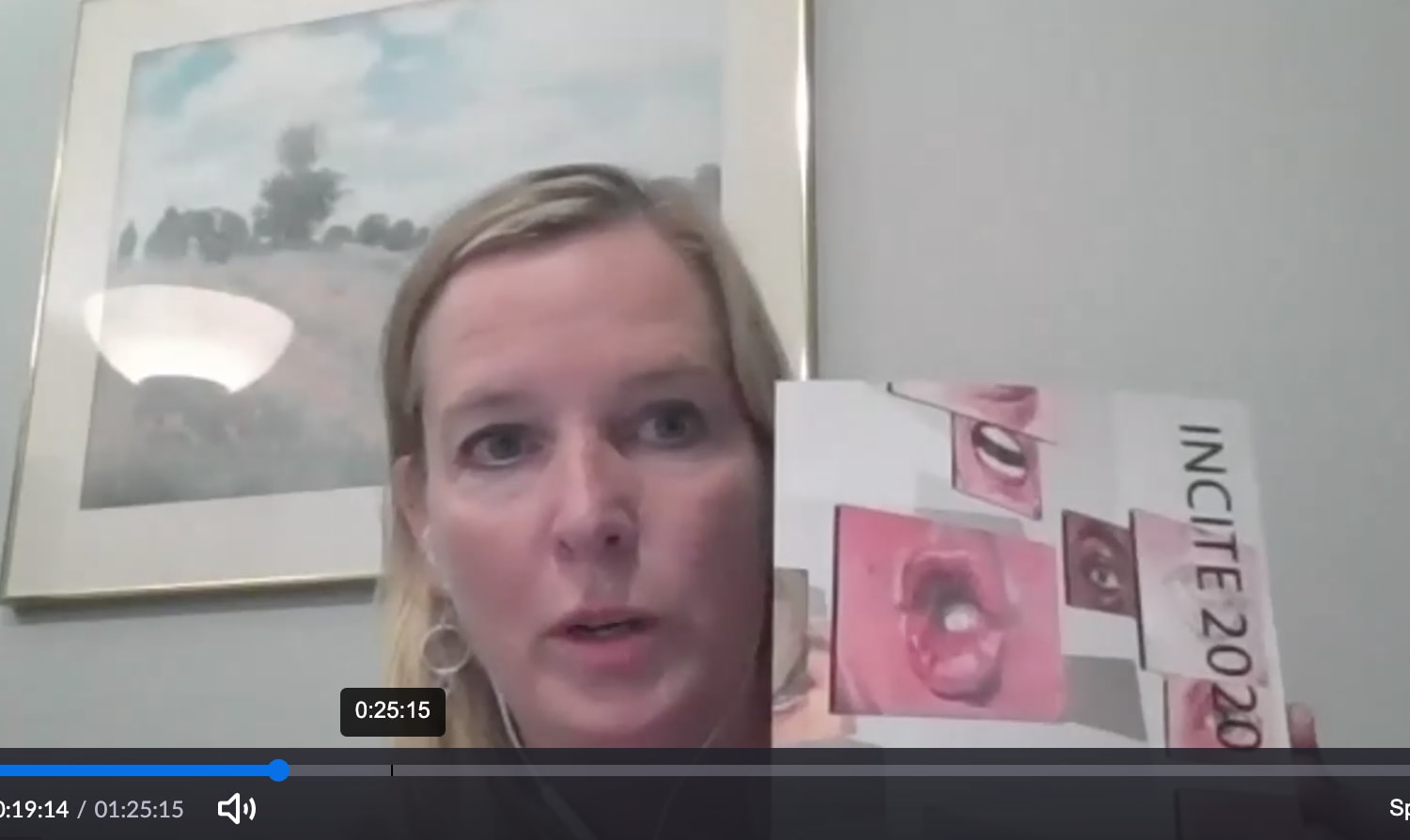 TCS works together to "bring Terry Fox home"
When COVID-19 meant the traditional Terry Fox Run could not be held at Trinity College School, the school community reimagined this event in honour of the 40th anniversary of the Marathon of Hope. Over a period of two weeks, the School set a goal of logging 3,000 kilometres through walking, running, cycling or swimming; this was the distance remaining when Terry's cross-Canada run ended with the return of his cancer. As a community, we wanted to "bring Terry home" – and we did! Nearly 6,000 kilometres were tracked through socially-distanced activities, with fundraising for cancer research already exceeding $3,500.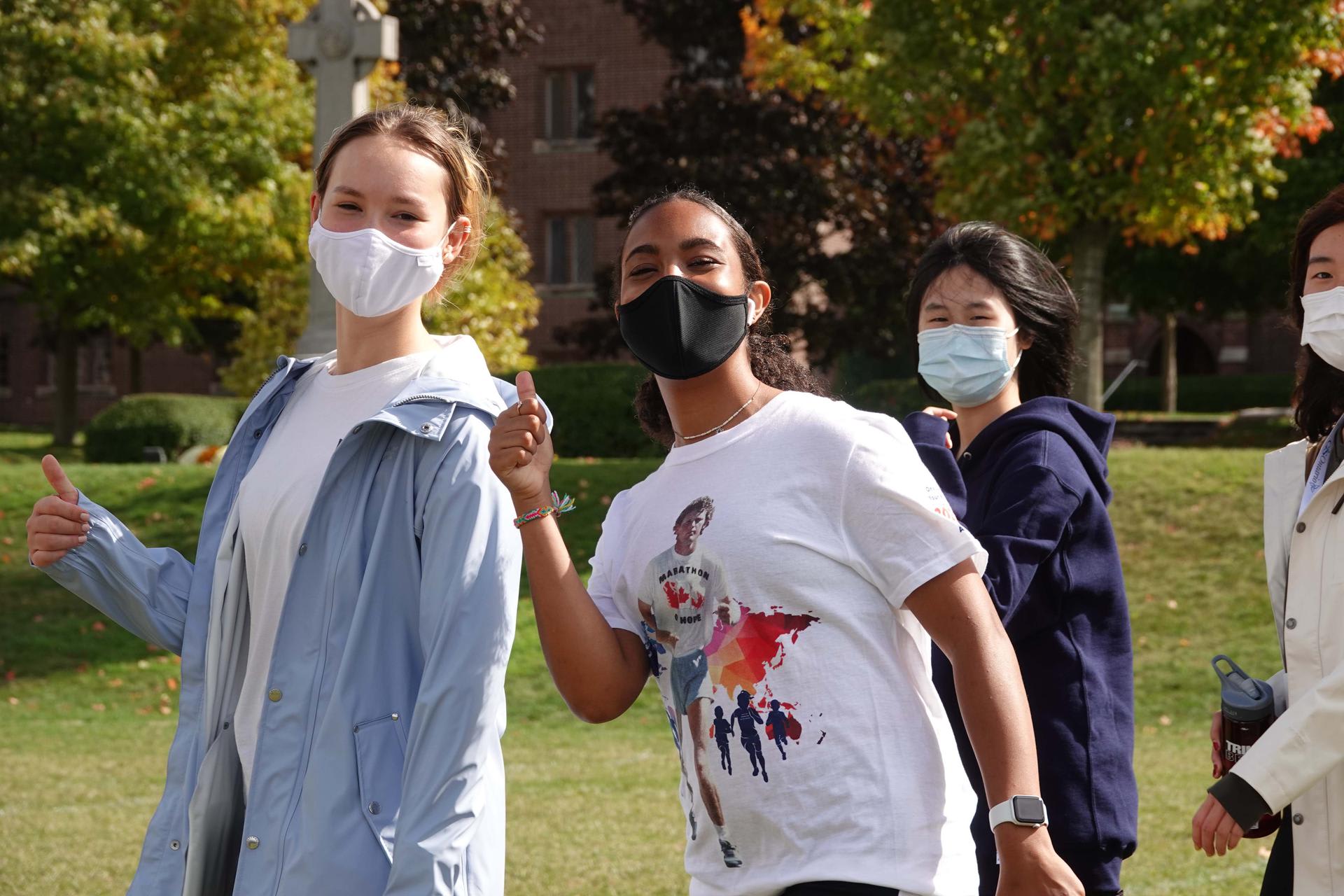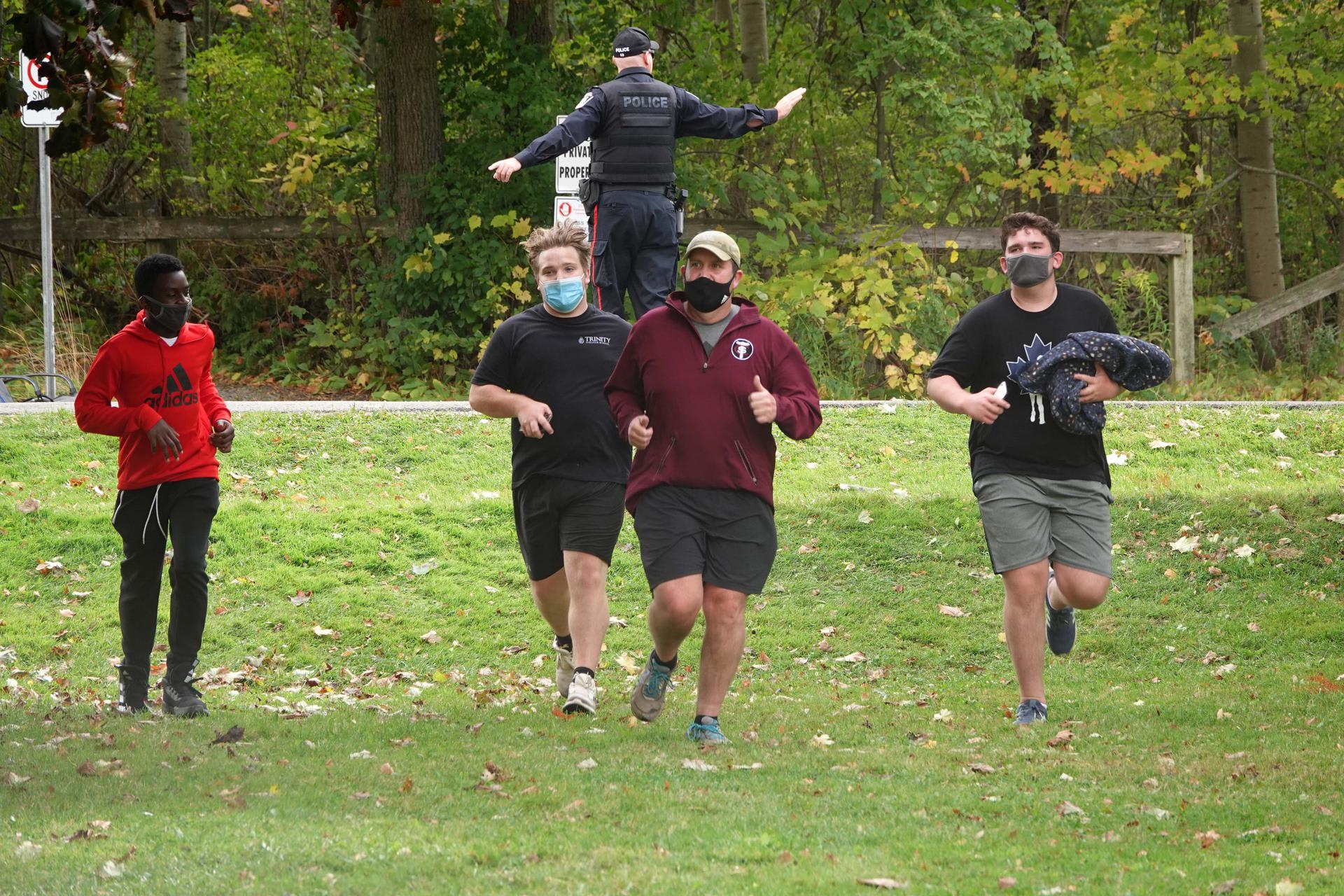 HOLY NAME OF MARY COLLEGE SCHOOL
Connected through Connectival
Every year Holy Name of Mary College School organises a variety of camps and retreats to encourage cooperation, teamwork, acceptance and positive leadership. This year was no different. HNMCS worked with ALIVE Outdoors to deliver a virtual collaborative and community building program called Connectival. Connectival is an educator led and app-enabled community building quest and collaborative race that engages students in building connections, having fun, and exploring team building processes to create stronger connections with their peers, teachers and the larger school community.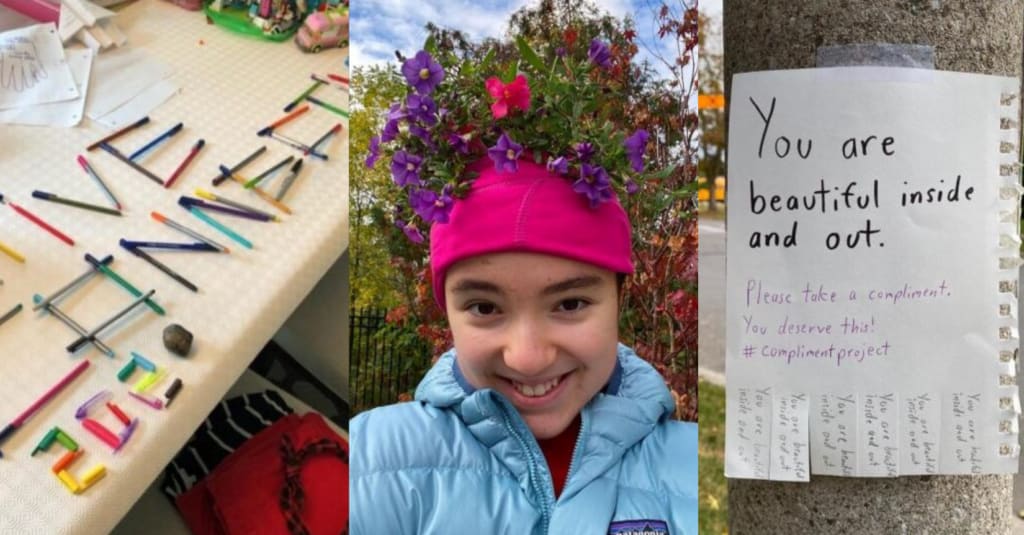 First-ever Virtual Clubs Fair extends possibilities for community
It took some getting used to, as more than 300 student and employee avatars zoomed around the "Team Suite" section of Branksome Hall's Open U, a private campus on the 3D VirBELA platform. Virtual Clubs Fair members presented, with prepared PowerPoints, embedded in breakout-room walls off the main halls.
Baking Club proved to be a popular choice, perhaps due to a heightened need for comfort cooking during these times. On offer were clubs ranging from enjoyable, such as Dungeons and Dragons, to the visionary, such as the Diversity Club. (It's Head, Sophie, was presiding from a different time zone, Virtual Branksome in Germany.)
"You could see from all the activity that we'd achieved something unique, and yet familiar, in a way a Zoom wouldn't have allowed for," says Michael Ianni-Palarchio, Director, Technology and Innovation.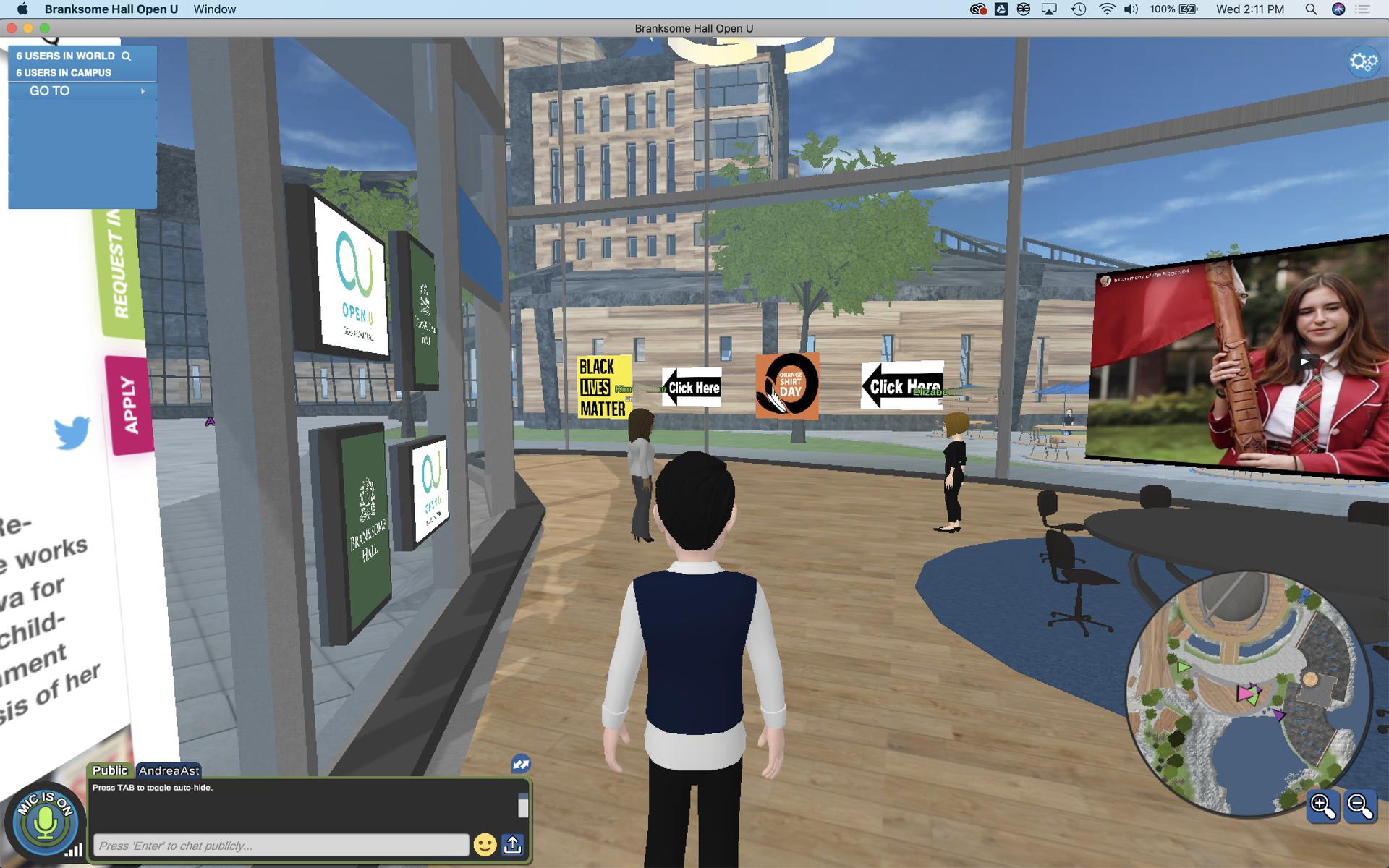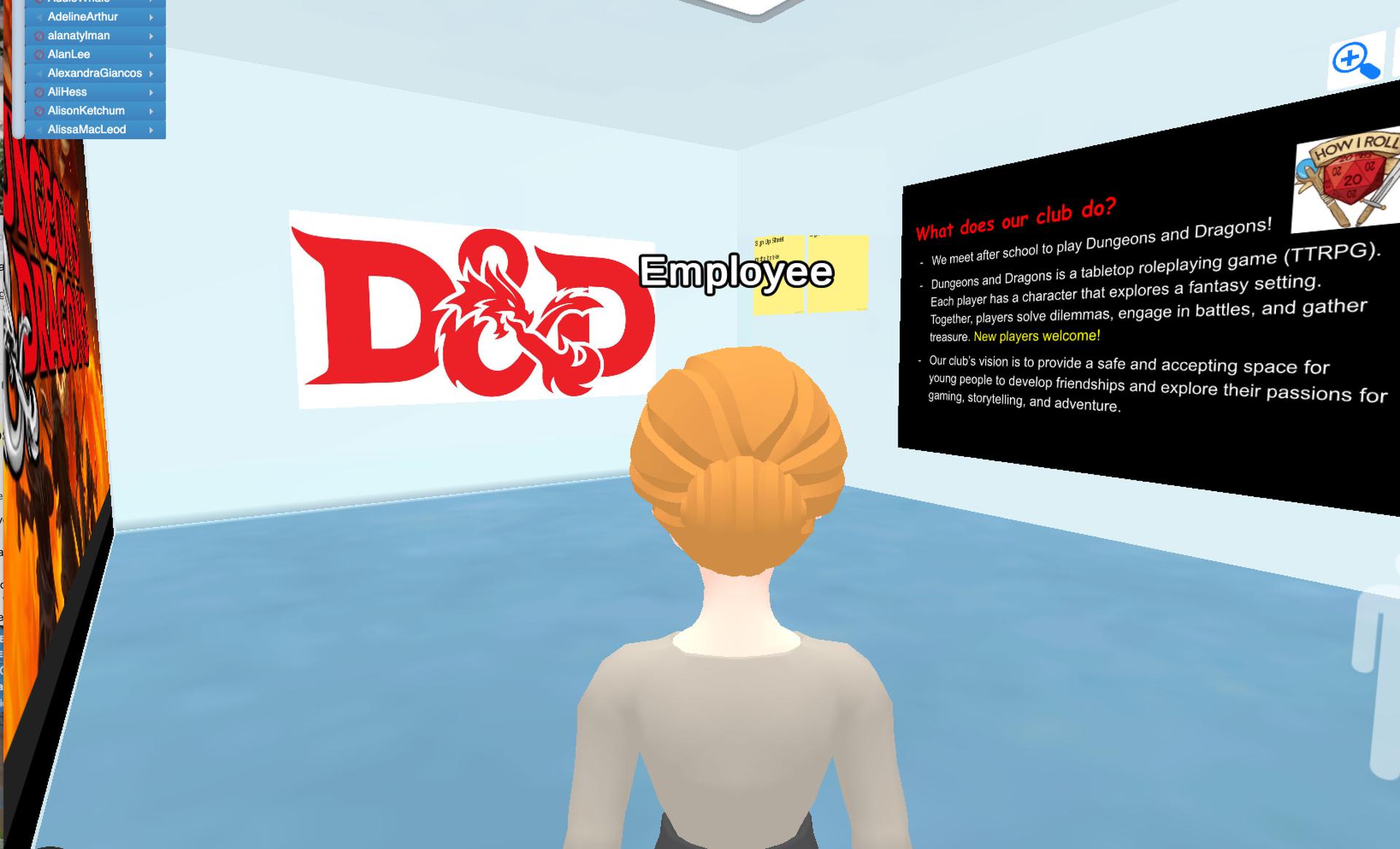 CIS ONTARIO SPONSOR: APPLYTOEDUCATION
Teachers Looking For New Opportunities
COVID-19 has created a dynamic job market for teachers looking for new opportunities.
Over 150,000 educators are actively looking for jobs every day on our site. Schools report a very deep talent pool applying to their job postings. Contact Kelsie if you want to discuss your needs. kmcpherson@applytoeducation.com
Diversity, Equity and Inclusion Initiatives at Greenwood
Greenwood House Captains started the year off by introducing their pronouns in the first House meeting. This initiative was led by a Grade 12 student who feels passionately about allyship.
Grade 10-12 students also engaged in a Diversity session during the first week of classes where they discussed identity, caring communities and inclusivity. They then submitted feedback and actionable items for the Diversity Committee to implement this year.
Our first-term initiatives have focused on Reconciliation and Pride and will soon include Holocaust Education. Students and staff will continue to learn about the importance of Diversity, Equity and Inclusion this year.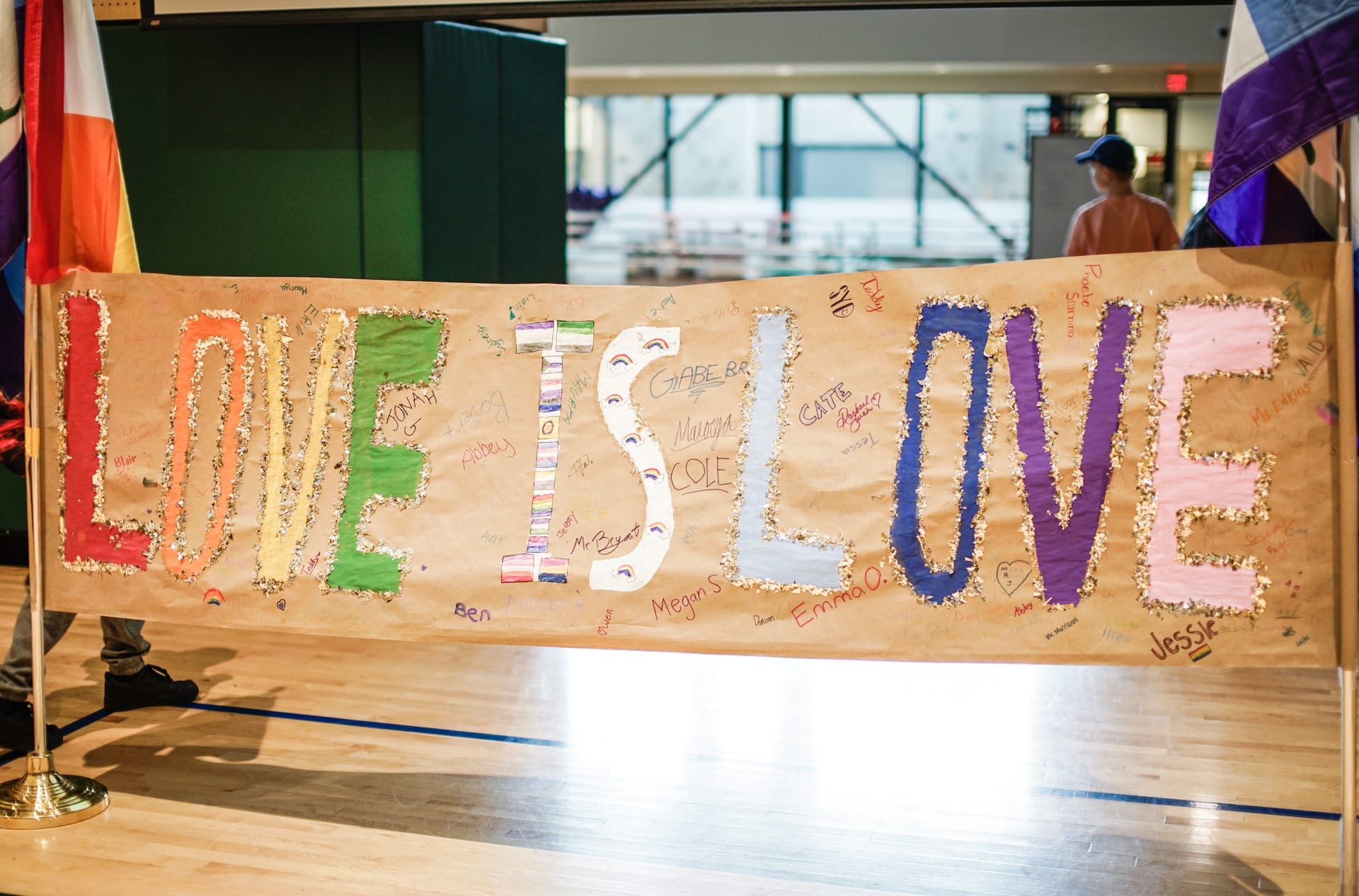 Oldest school tradition takes place despite pandemic
COVID-19 didn't stop St. Andrew's College students from participating in the School's longest-standing tradition. It may have been significantly modified and taken two days to complete, but the annual Cross-Country Run still occurred.
"The Cross-Country Run has always been considered a 'rite of passage' to the Thanksgiving long weekend, with both the Middle School and Upper School competing as houses and individually every year," explains Jamie Inglis, Coordinator of Student Life.
Again, this year, the focus expanded to include a charitable component. Students, faculty, and staff were encouraged to contribute to a food drive, which resulted in hundreds of pounds of food items and diapers for our local food pantries.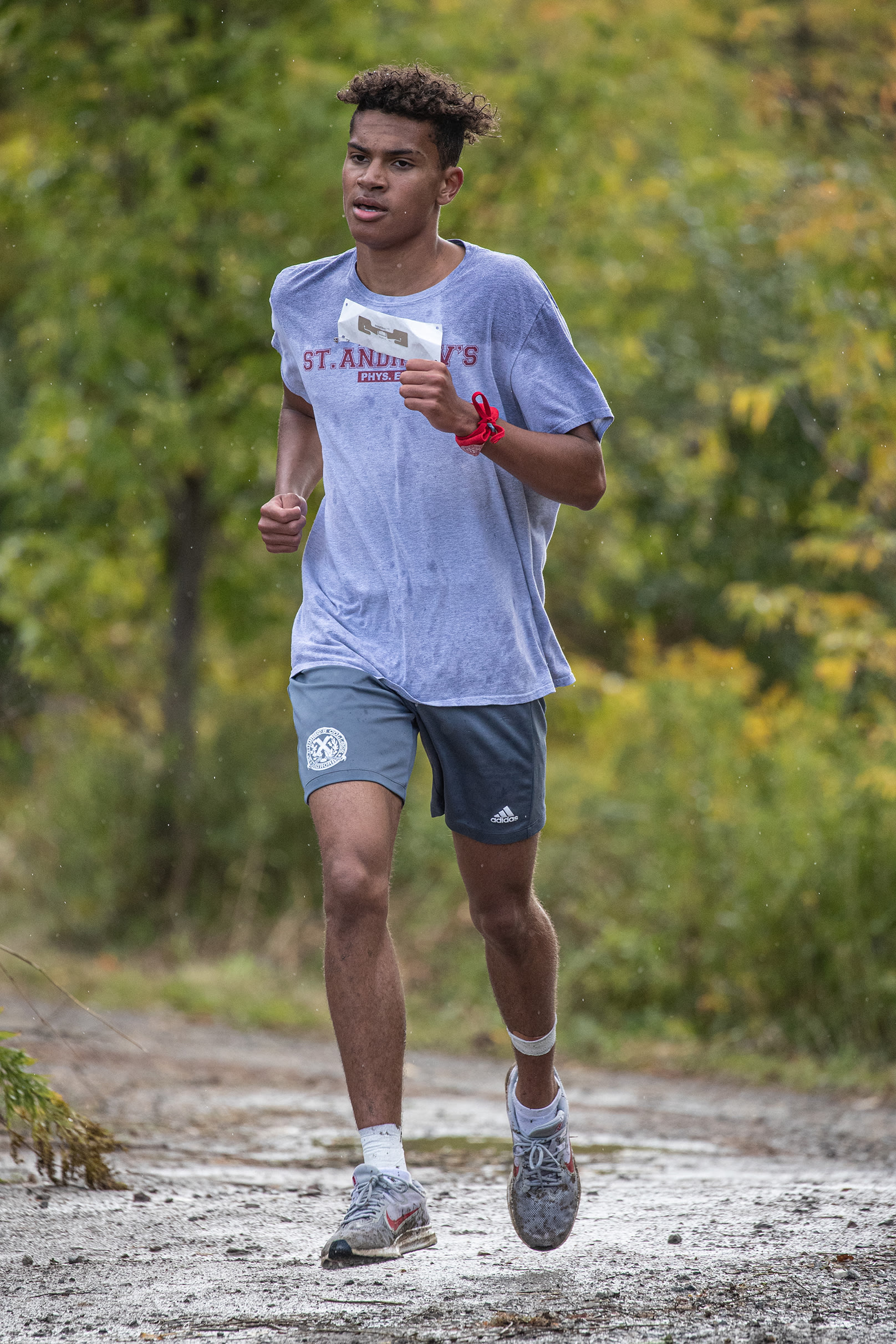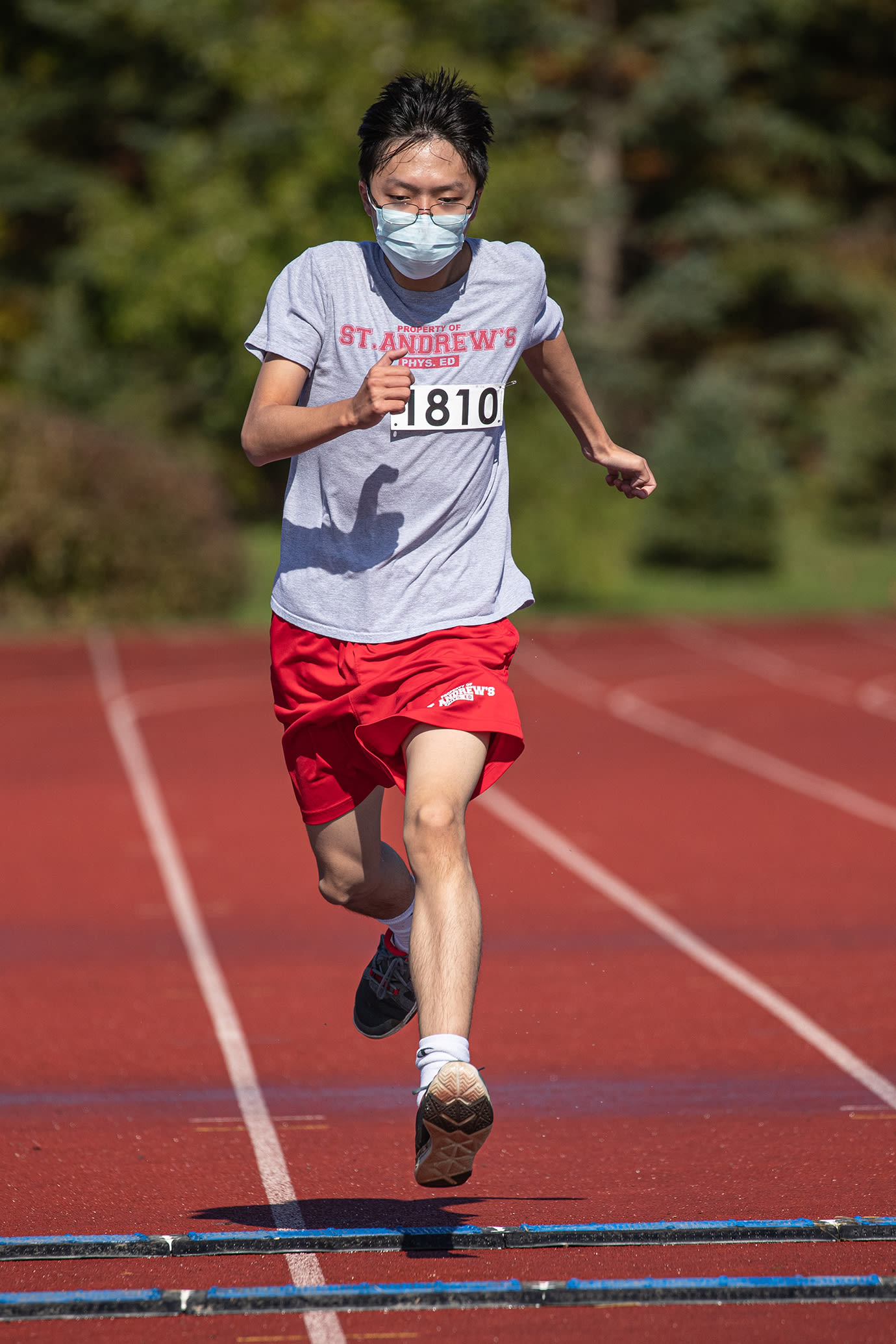 Appleby College Presents… Shakespeare in the Park
The show must go on – despite COVID-19! On October 7, Appleby College's Senior Two Drama class presented Shakespeare in the Park. Students performed outdoors on the campus' Main Field for a socially distanced audience. Emma Prestage performed as Juliet in Romeo and Juliet, Alexander Joachim and Alexander Nicholas took on the role of Hamlet in Hamlet, and Prue Hughes played Olivia while Fynn Morneau was Viola in Twelfth Night. The wonderful performances earned great applause from students, faculty and staff.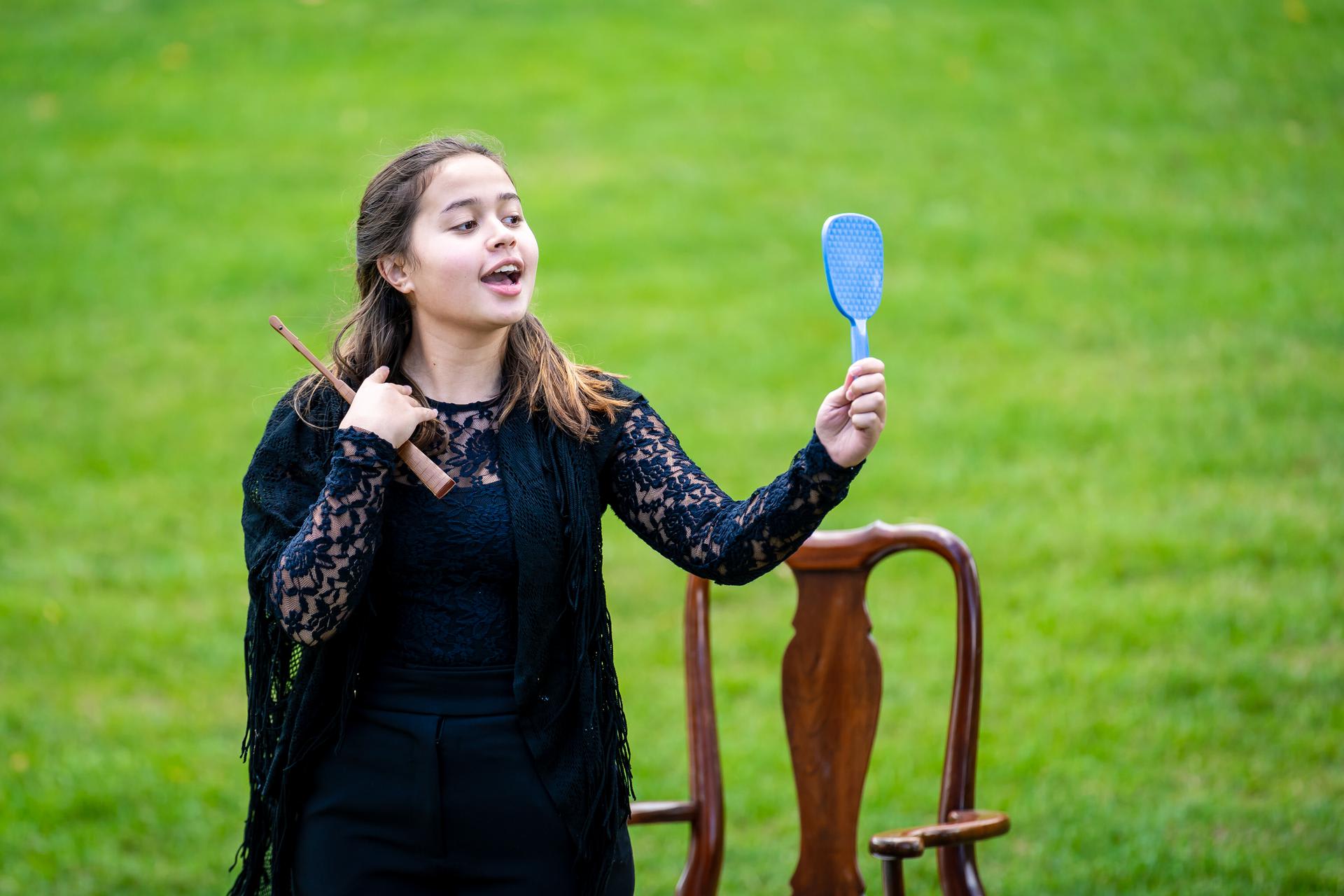 UTS steps into action on equity
The Black Lives Matter movement served as a flash-point to ignite a deeper conversation at University of Toronto Schools. Now we have committed to instill equity into all facets of school life as we roll out the UTS Action Steps Re: Anti-racism, Diversity, Equity and Inclusion. The Action Steps emerged from discussions with our community of students, parents, alumni and staff. From policy to training, curriculum to admissions, we aim to ingrain equity every step of the way. It's a journey that we hope will lead to real change in our school for all of our students, staff and community.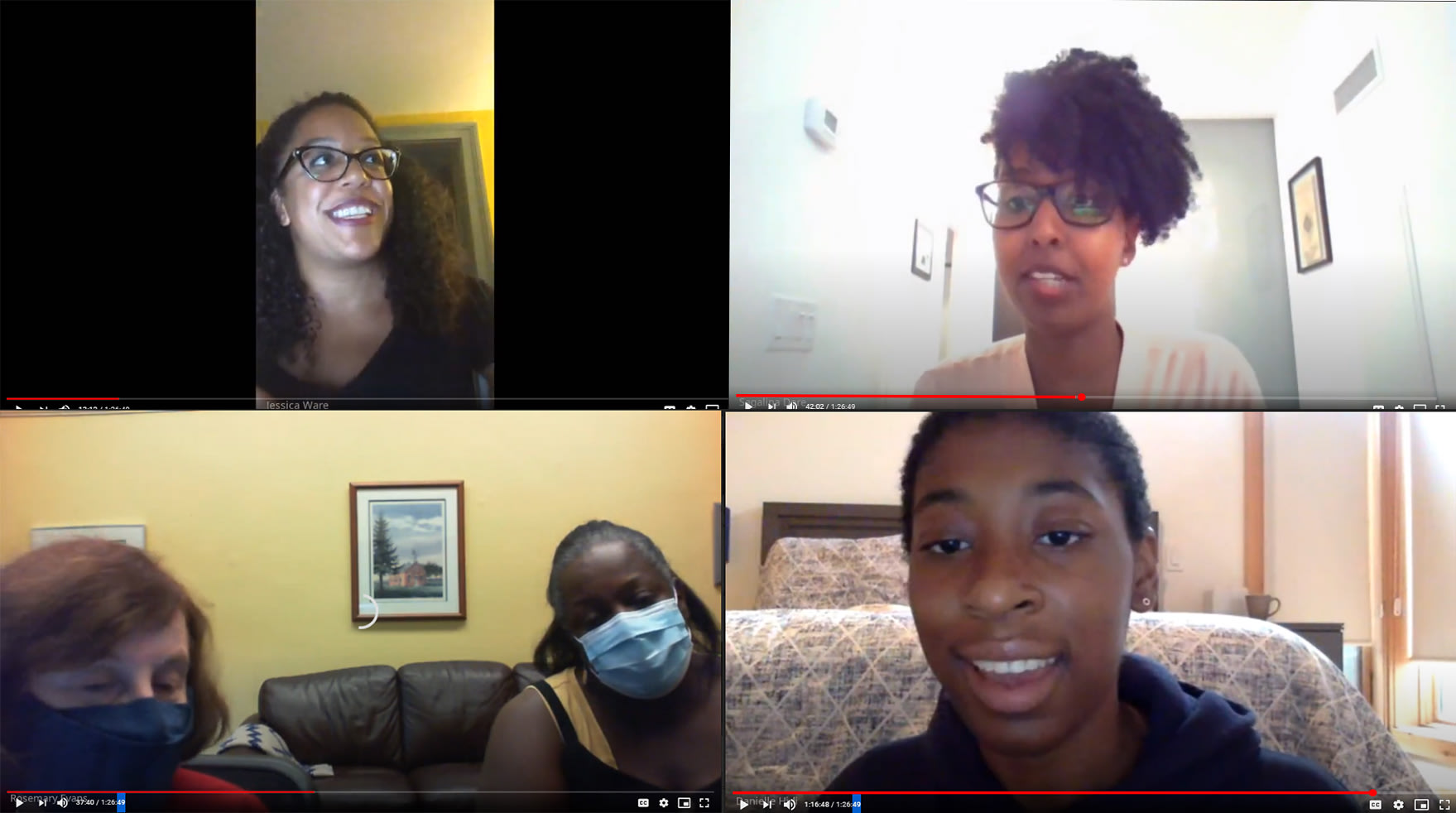 It's the little things that make up the whole
In March we had to learn quickly how to take our community online. You are so proud of your school, but you can't 'show it off'. You are inspired by the resilience of your students, but there is no opportunity to celebrate their stories. Now in the new school year, our sprint is turning into a marathon, and we learn that it's a million little things from students, teachers and parents that keep the fire of our community spirit burning brightly.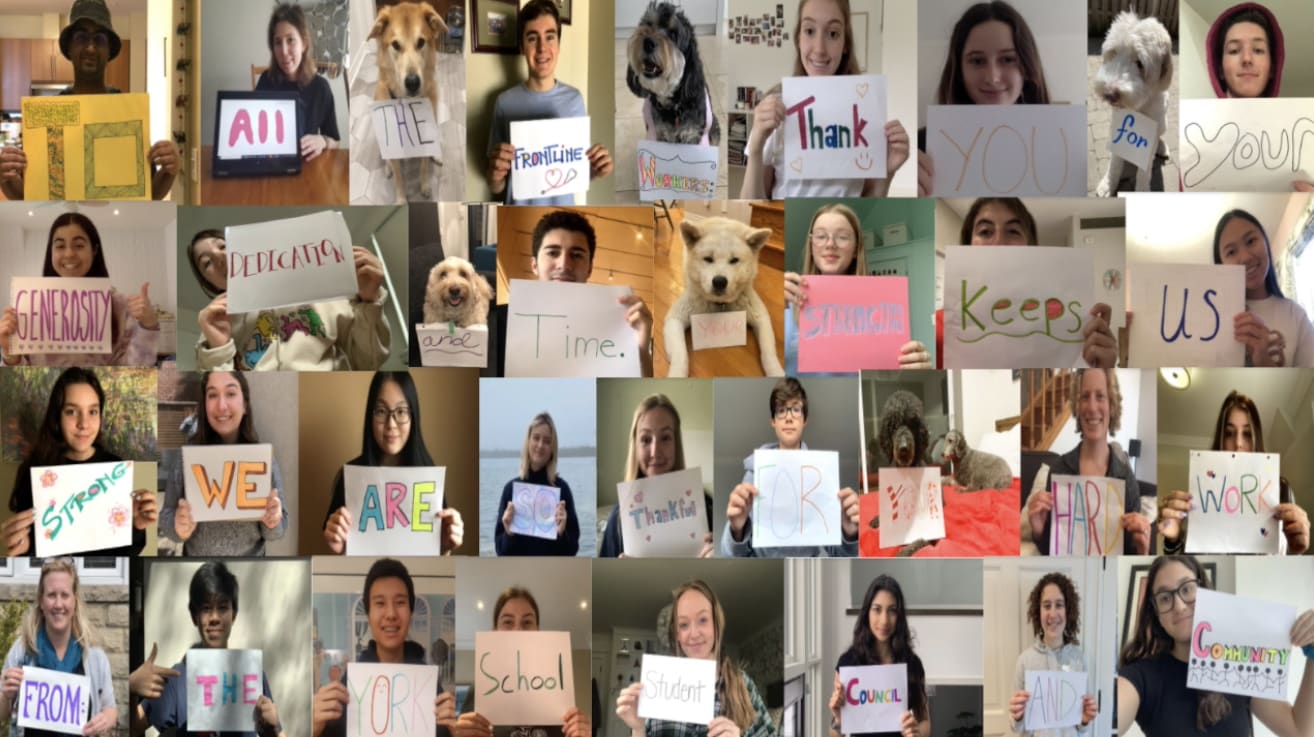 Creating a New Way of Teaching Music Outdoors in The Prep School
In most music programmes, Autumn Leaves is a standard piece. But for us, the song evokes memories of classes that started each day accompanied by beautiful skies and melodies only nature could create. There are few things more uplifting than Music. Couple this with spectacular Autumn weather and patio heaters, and we have the makings of our wonderful Grade 6 Music programme. Little did we know the class would be such a hit! As students were not able to select their instruments in Grade 5 (a time-honoured tradition), we have them trying out four (clarinet, trumpet, flute, and baritone). They are building skills in reading notation, embouchure, and tone development with the end goal of choosing their ultimate instrument.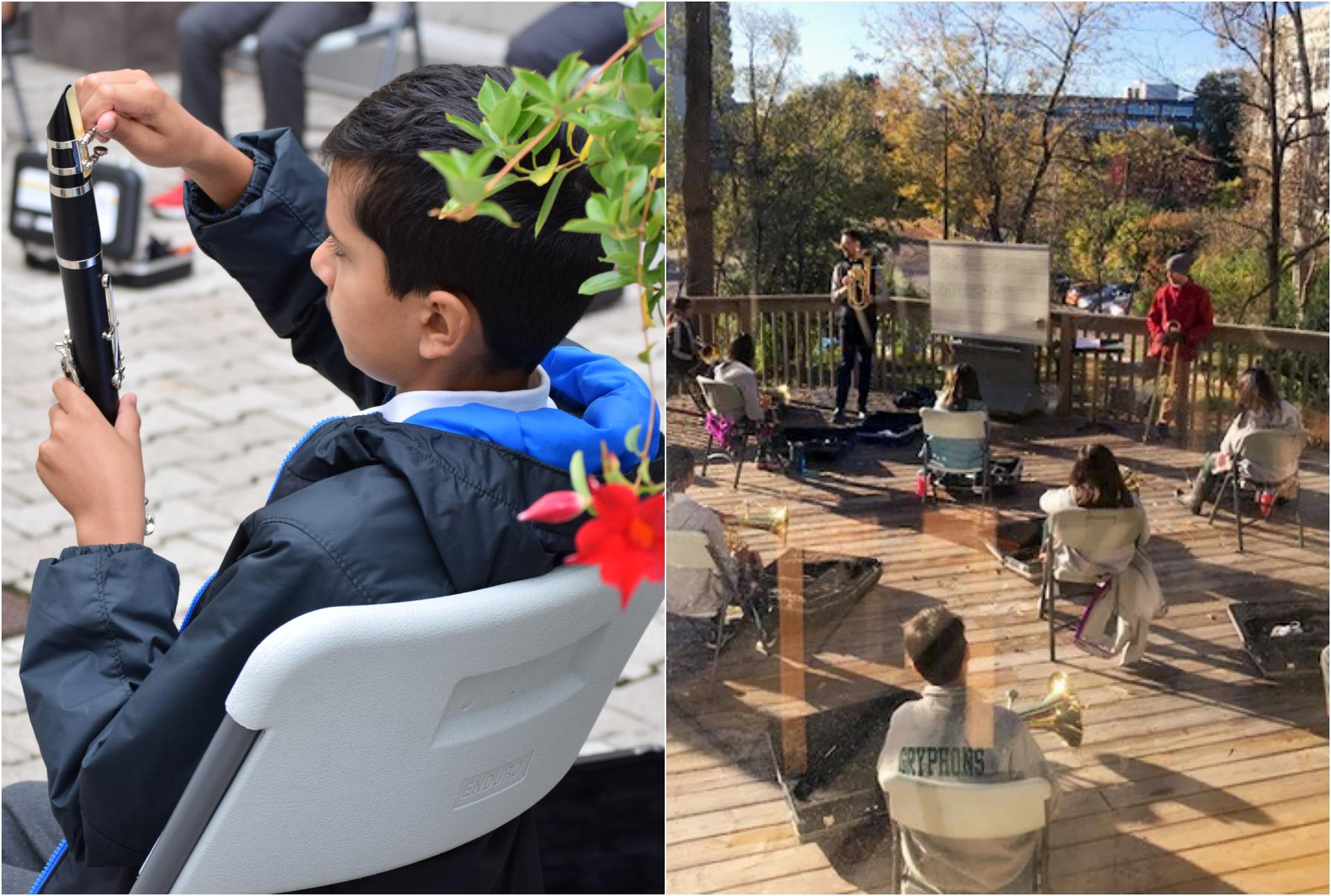 ST. MICHAEL'S COLLEGE SCHOOL
Fitness During the Pandemic: New Program
St. Michael's College School becomes the first school to launch 'Fitness In a Bag' to support the physical activity of its students in a pandemic environment.
The exercise system facilitates individual instructional workouts that can be done anywhere.
"The programme will allow every student to have access to a versatile fitness programme that can be a stand-alone part of their day or used in association with their physical education classes and competitive team training," says Alex Frescura, Director of Athletics.
The bag features 16 exercise items including: strength bands, a mobility ball, skipping rope, and a foam roller. An accompanying app features visual instructions.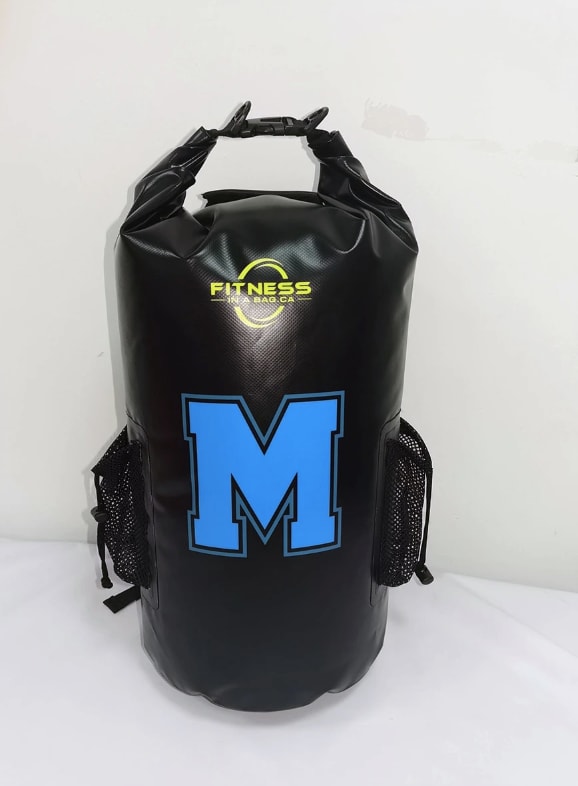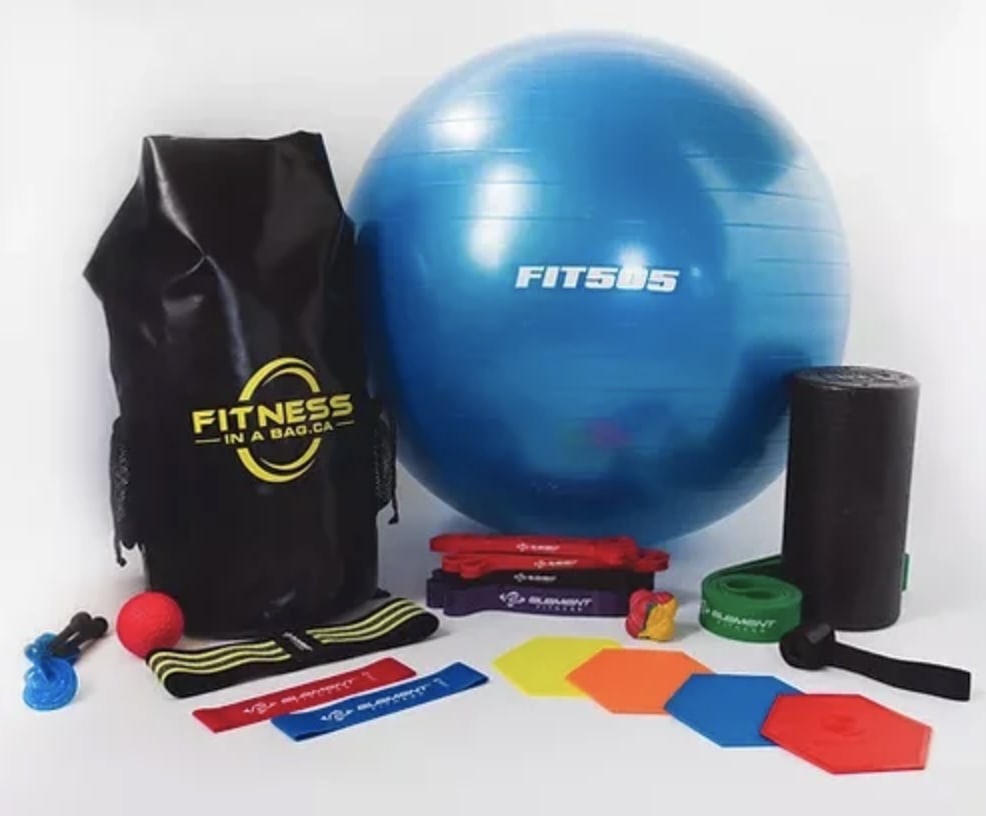 THANK YOU CIS ONTARIO 'SUPPORTER PLUS' SPONSORS
THANK YOU CIS ONTARIO 'SUPPORTER' SPONSORS
CIS Ontario -- Conference of Independent Schools of Ontario
Enhancing excellence within our member schools through exemplary student programs, professional learning and collaborative initiatives.
CISONTARIO.CA
© 2020 CIS Ontario | PO Box 442 RPO Lakeshore West, Oakville, ON